[  | |  |  |  ]
Stephen Baxter is becoming a bit of an icon in my hometown of Brisbane.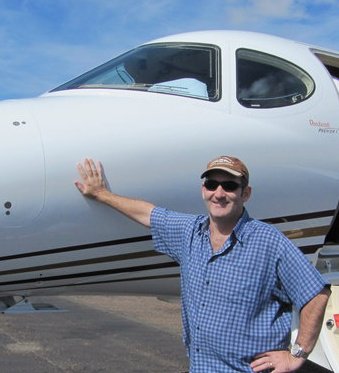 He's put in his own time and money to foster the start-up scene with his co-working space. He is helping a select few start-ups with advice and seed funding, plus he has the reputation of a tech entrepreneur who has exited from some big deals, the biggest being the .
Although we were a little bit tight for time with this interview, Steve did manage to share a lot of the inside story behind his first success, SEnet, an ISP started in the late 1990s, and then PIPE networks, a player in the fibre networks industry in Australia.
The interview covers his younger days leaving school early and then joining the army, were he indulged his fascination with tech, in this case "army toys", and then later computers when he began studies at university.
Steve explains how he started his ISP from a rented house with six telephone lines (back in the dial-up days) and grew it to the 7th largest ISP in Australia at the time. His company was acquired by Ozemail just before the dot com bust of the early 2000s.
Steve then took time off, bought himself a boat and went fishing. He was gone from business for almost a year, before he was lured back in to partner on PIPE Networks, a company that helped reduce bandwidth costs by connecting often competing companies together to share bandwidth.
Eventaually PIPE Networks floated on the stock market to help fund the roll out of cable infrastructure, resulting in a $14 million capitalisation. Steve later left the company's day-to-day operations to work at Google in California, where he lasted for a year, before returning to Australia to help finalize the $373 sale of PIPE Networks.
Today Steve is the founder of the not-for-profit co-working space, , a large office space where start ups can rent a table office, share resources and connect with similar entrepreneurs in Brisbane.
If you're looking for a big multi-million dollar success story, this is an interview to listen to. Thanks to Steve for sharing and please leave any questions you have as comments to this post.

Relevant Links:
[  |  |  |  |  ]